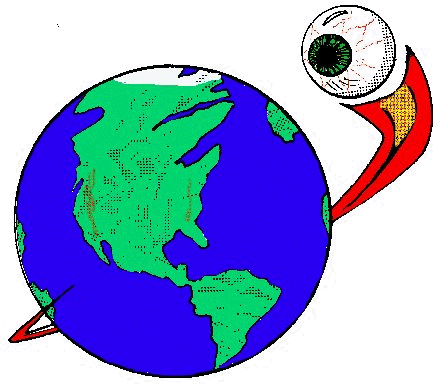 RIO HONDO OPTOMETIC SOCIETY


ADVERTISEMENTS


OPTOMETRISTS LOOKING FOR WORK


YVONNE K. WEISZ, O.D. member RHOS 714-773-5904 (Voice or Fax) does full-time vacation relief work. 1994 SCCO Grad.


TEMPORARY PLACEMENT SERVICE / EYE~TEMPS

If you are a qualified licensed optometrist looking for employment, we ca help you find work in a variety of professional settings including private, HMO, and ophthalmology practices. We offer temporary or fill in employment opportunities in Los Angeles and Orange Counties, and surrounding areas. EYE~TEMPS specializes in temporary placement. Entry level to experienced. For more information call: 1-888-EYE-TEMP.




Needed: Full Time Optometric Assistant
Experienced and Bilingual in Spanish for Buena Park practice
Salary comensurate with experience
Contact 714-569-1023 or E-mail Monday - Friday 10-7
SALES REP WANTED
Outside sales representative for major optical company wanted. Optical experience desired.
Send resume to: Scott Shane or Jim Dougall
70 Elmira Street
San Francisco, CA 94124
San Diego and Los Angeles Territories available
PRACTICE FOR SALE


ROBERT HAMRA, O.D. - optometric practice established 37 years ago and grosses $240,000 per year. Los Angeles County located in a Medical Center. Phone evenings at 714-637-7627. Doctor wishes to retire.


JAMES FORREST,O.D. at 11022 S. New Street Downey 90241 wishes to sell his practice and retire. Originally owned by Dr. O'toole. Phone: 562-928-4710.


EQUIPMENT FOR SALE:
AIT Grande Mark Edger including books, tank, and pump $ 690
AO Lensometer $250
Novamatic Pattern Maker $ 300; AIT Mark V Automatic Edger $500
Kirk Chemical Hardening Machine $ 75
Western Layout Blocker $220; Ceramic handstone $ 75
Marco Model 101 Lensometer $495
Or, best offer. All the equipment is in good working condition.
Contact Jose @ 714-648-0807
Call evenings, Southern California Area
---
Last Updated on December 16, 1998 by Jim Cohen,O.D. Communications Chair RHOS